This could go so many ways depending on the type of mind you have, but this really is about my new vacuum cleaner.
When Ped and I started our registry, there were a few items that we immediately decided not to include - a crockpot, a blender and a toaster come to mind. We aren't young twenty-somethings starting out with nothing, but rather a couple of old fogies who already have two blenders collecting dust in the cabinet. A vacuum cleaner did not make this list somehow. I have one from my condo; Ped has one from his apartment; the previous owners of our new home left us one here; and they all work quite well. But we still decided a new vacuum cleaner was in order for our home that is 60% hardwood floors.
Best. Decision. Ever.
This is my new Shark. It's amaze balls. Not only does it vacuum carpets, but hardwood floors and comes with about 247,938 attachments to get in all of the crevices. I can also carry around the canister. Seriously it's like I just discovered the Internet.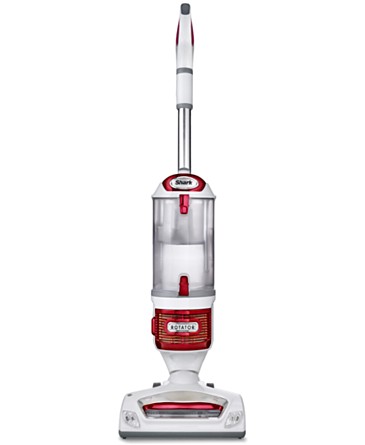 This may not be the most exciting blog post I'll ever write but I felt it necessary to document my love of cleaning during the 2 weeks while this feeling actually exists. My family would be happy to tell many stories of how messy and non-clean I have always been. Dirt? What dirt? I don't see any dirt! I also know full well that once my days include classes and a job, this piece of equipment will be the bane of my existence which will be a constant argument of who should vacuum.
For now, I will promote a product for no reason other than it's the bomb-diggity. Oh and try to get rid of our old ones - anyone need a vacuum cleaner in the Delaware area?